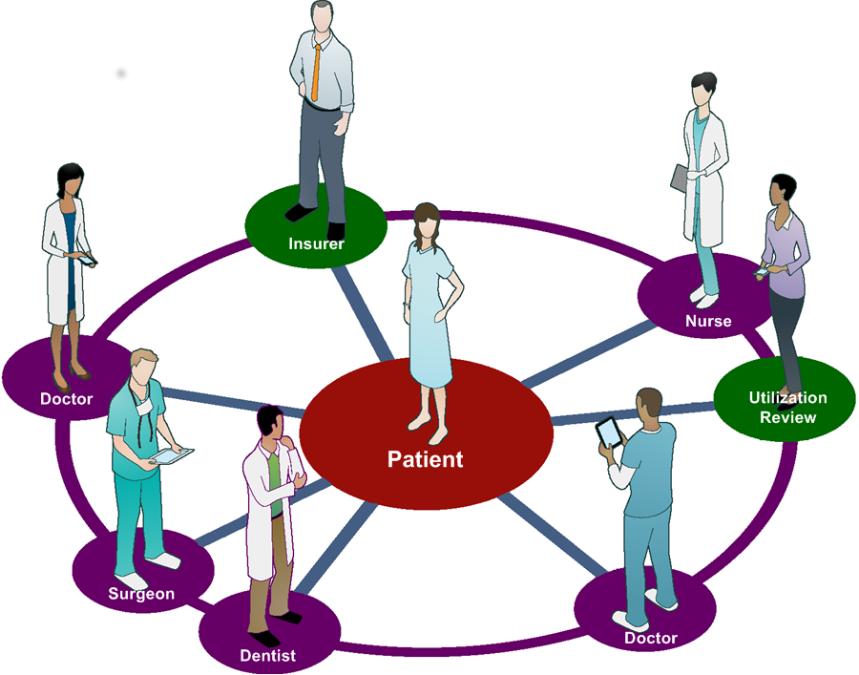 What is Patient – Centered Care?
In patient-centered care, an individual's specific health needs and desired health outcomes are the driving force behind all health care decisions and quality measurements. Patients are partners with their health care providers, and providers treat patients not only from a clinical perspective, but also from an emotional, mental, spiritual, social, and financial perspective.
Patient- and family-centered care encourages the active collaboration and shared decision-making between patients, families, and providers to design and manage a customized and comprehensive care plan.
Care is collaborative, coordinated, and accessible. The right care is provided at the right time and the right place.
Care focuses on physical comfort as well as emotional well-being.
Patient and family preferences, values, cultural traditions, and socioeconomic conditions are respected.
Patients and their families are an expected part of the care team and play a role in decisions at the patient and system level.
Information is shared fully and in a timely manner so that patients and their family members can make informed decisions.
What are the benefits of Patient-Centered Care?
The primary goal and benefit of patient-centered care is to improve individual health outcomes, not just population health outcomes, although population outcomes may also improve. Not only do patients benefit, but providers and health care systems benefit as well, through:
Improved satisfaction scores among patients and their families.
Enhanced reputation of providers among health care consumers.
Better morale and productivity among clinicians and ancillary staff.
Improved resource allocation.
Reduced expenses and increased financial margins throughout the continuum of care.
What could be the impact of Patient-Centered Care?
Patient-centered care also represents a shift in the traditional roles of patients and their families from one of passive "order taker" to one of active "team member."
Some crucial resources:
WHO video on people centered care